10th Annual Association of Clinical Documentation Improvement Specialists (ACDIS) Conference
May 9–12, 2017  |  MGM Grand, Las Vegas, Nevada
ACDIS members save $100 off the base retail price of $1,005. Call 615-724-7213 to receive your exclusive discount!
The 10th annual ACDIS Conference features unparalleled networking, the ACDIS Achievement Awards, and five concurrent educational tracks with a diverse range of sessions, covering best practices for staff management, physician engagement, clinically focused chart reviews, and critical regulatory updates to improve every aspect of your CDI department.
Learn from your peers and the nation's foremost CDI experts with more than 50 sessions in the following tracks:
Clinical and Coding
Management and Leadership
Quality and Regulatory
Outpatient and Risk-Adjusted CDI
Physician Engagement
CDI Expansion

WHAT'S HOT IN 2017?
Our popular interactive conference app returns for use by all attendees, featuring Twitter notifications, conference materials, a session planner, and audience polls.
As always, ACDIS offers unparalleled peer-to-peer networking and recognition for the CDI profession. Join us for our cocktail and networking reception on the night prior to the conference. We'll also be unveiling our prestigious ACDIS Achievement Awards.
This year's lineup of speakers includes YouTube sensation ZDoggMD, as well as CMS, American Hospital Association, and Recovery Auditor representatives!
WHO SHOULD ATTEND?
CDI specialists
CDI managers/directors
HIM directors
Case management directors/managers
Revenue cycle directors
Physician champions/advisors to CDI
Quality improvement professionals
Coding compliance specialists
DRG coordinators
Inpatient coders
Coding managers/supervisors
Chief medical officers
Denials and appeals managers

Download the ACDIS conference brochure.
Photography Disclaimer
From time to time, ACDIS or its contractors record, photograph, and/or stream the various aspects and activities of the ACDIS Conference for both archival and promotional purposes. By attending the ACDIS Conference, attendees give ACDIS and its contractors permission to use any attendee's voice and image in any such archival or promotional recording, photograph, or streaming activity without any compensation or credit to the attendee.
FAQ
Is there a discount for ACDIS members?
Yes! ACDIS members receive a $100 discount on the conference registration fee (and they can save an additional $100 by registering before March 7 for early bird pricing). Call 800-650-5787 to receive your discount, or click here to become an ACDIS member!
What if I need to cancel or transfer my registration?
To view our cancellation policy, click here.
Does HCPro ever share contact information (e.g., name, address, phone number, email address, etc.) with other companies?
Historically, we have not shared contact information with anyone outside of our company. However, it is possible that at some point we might share contact information with other companies that offer products and services that we think would be of interest to our customers. If you would like us to keep your contact information confidential, please let us know so that we can flag your information in our customer database as "Do Not Share."
How do I get more information?
Contact customer service at 800-650-6787 or customerservice@hcpro.com.
Cancellation Policy
Please click here to view our cancellation policy.

EXCLUSIVE TITLE SPONSOR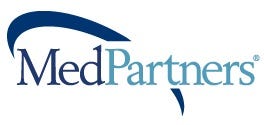 Agenda
PRE-REGISTRATION AND WELCOME RECEPTION | TUESDAY, MAY 9
2:00 P.M.—6:00 P.M. Pre-registration: Exhibitors and Attendees
5:00 P.M.—7:30 P.M. Welcome Reception in Exhibit Hall


MAIN CONFERENCE | DAY 1—WEDNESDAY, MAY 10, 2017
7:00 A.M.—8:00 A.M.
Registration and continental breakfast
8:00 A.M.—8:30 A.M.
WELCOME REMARKS, ACDIS UPDATE, AND 2017 ACDIS ACHIEVEMENT AWARDS
Brian Murphy, Director, ACDIS
8:30 A.M.—9:30 A.M.
GENERAL SESSION
Josie's Story: Family-Centered Approaches to Patient Safety
Sorrel King
In 2001 Sorrel's daughter Josie died as a result of medical errors. Consumed by grief Sorrel was determined to honor Josie's memory. She and her husband created the Josie King Foundation. Setting out to prevent patients from being harmed or killed by medical errors, she entered a world unknown to her—the health care industry. Sorrel has become a nationally renowned patient safety advocate. As a public speaker she travels the country spreading her message to hospitals, doctors, nurses, CEOS, board members, medical/nursing students and more in hopes that Josie's story will inspire change thus creating a better, safer healthcare industry for us all.

9:45 A.M.—10:45 A.M.
BREAKOUT SESSIONS (choose 1 of 5)

TRACK 1: CLINICAL AND CODING
AHA Coding Clinic Update
Nelly Leon-Chisen, RHIA, Director of Coding and Classification, American Hospital Association
Hear the most important updates to AHA Coding Clinic for ICD-10 of the past year as they relate to CDI, and straight from the source: Nelly Leon-Chisen is the Director of Coding and Classification for the American Hospital Association.
TRACK 2: MANAGEMENT AND LEADERSHIP
Coming Out of the DARC: Improving CDI and Coding Alignment
Kathy Dorich, RN, CCDS, CPHQ; Kelly Tarpey, RN, MS, CPHQ
This session will describe through case study the journey and tools the CDI and coding professionals at 11-hospital system Advocate Healthcare adopted to bring closer alignment across the two teams. Examples, tools, and methodology will be shared.
TRACK 3: OUTPATIENT AND RISK ADJUSTMENT
How Data Analytics Can Drive Success in Risk Adjustment
Angela Carmichael, MBA, RHIA, CDIP, CCS, CCS-P, CRC
In this session, audience members will take away an understanding of how data analytics can help drive success with risk adjustment programs in inpatient and outpatient care settings. The speaker will present a road map for integrating an analytics platform into CDI to enable audience members to pinpoint target areas for improvement in risk adjustment.
TRACK 4: QUALITY AND REGULATORY
How to Interpret Medicare's Hospital Pay-for-Performance Reports
Richard D. Pinson, MD, FACP, CCS
The session will explain the contribution CDI programs can make to improving hospital quality reporting by collaborating with the quality department and reviewing pay-for-performance (P4P) reports for improvement opportunities. Actual P4P reports will be demonstrated and explained followed by examples to be interpreted by audience participation.
TRACK 5: CDI EXPANSION
Five Pillars for Building a Successful CDI Program in Emergency Services
Amber Sterling, RN, BSN, CCDS
CDI programs in emergency services carry a unique set of challenges for everyone involved: CDI specialists, case managers, and physicians. These five strategies will position CDI directors to launch a successful documentation improvement initiative within their own emergency departments

10:45 A.M.—11:30 A.M.
Networking break
Exhibit Hall

11:30 A.M.—12:30 P.M.
BREAKOUT SESSIONS (choose 1 of 5)

TRACK 1: CLINICAL AND CODING
Ultimate Test for Queries
Kelli A. Estes, RN, CCDS; Cesar M. Limjoco, MD
Are you up at night wondering whether your queries will stand up to the spotlight of compliance and RAC/third-party denials? This session provides insight into whether queries are leading or non-leading based on the "clinical truth."
TRACK 2: MANAGEMENT AND LEADERSHIP
CDI Counts: Metrics for the CDI Professional
Rani Vivian Stoddard, MBA, RN, CPHQ, RHIT, CCDS
This session demonstrates how a midsized standalone hospital used a variety of tracking tips and techniques to parse CDI data and metrics to reveal useful trends and information. This includes CMI, unspecified code usage, PSIs, and SOI/ROM, as well as how to use this information to educate physicians and coders and compare it to internal and external benchmarks.
TRACK 3: OUTPATIENT AND RISK ADJUSTMENT
Novant Health Ambulatory CDI: How We've Grown!
Yvonne R. Whitley, RN, BSN, CPC, CRC, CDEO
Ambulatory CDI is in its infancy, but Novant Health implemented a program three years ago and has made significant progress with providers' specificity with diagnoses and documentation. The audience will learn how Novant implemented and continues to expand and improve its ambulatory CDI program.
TRACK 4: QUALITY AND REGULATORY
Denials and CDI: A Recovery Auditor's Perspective
Barbara J. Brant, MPA, RN, CDIP, CCDS, CCS; Timothy J. Garrett, MD, MBA, FACEP, FACHE, CHCQM, CIC
This session will provide an internal view of Recovery Audit processes, from the inside perspective of a Recovery Auditor (Cotiviti Healthcare, Region 2 and Region 3). Discussion will include common Recovery Auditor claim identification methods and triggers. Overview of audit methodology will be presented. The audience will be given recommendations applicable for a CDI specialist to strengthen their facility from unnecessary denials.
TRACK 5: CDI EXPANSION
Beyond PSIs and HACs: Secondary Reviews to Advance Your CDI Program
Gopi Astik, MD; Kristine Green, RN, BSN; Charlotta Weaver, MD, MS
Modern CDI programs have built strategies to perform secondary reviews on HAC and PSI cases to decrease false positives and ensure accurate public reporting. Northwestern Memorial Hospital moved beyond HACs and PSIs and created secondary review holds to optimize CDI program outcomes and targeted areas of CDI-related risk and opportunity.

12:30 P.M.—1:45 P.M.
Lunch (provided)
Exhibit Hall

1:45 P.M.—2:45 P.M.
BREAKOUT SESSIONS (choose 1 of 5)

TRACK 1: CLINICAL AND CODING
Sepsis: 1, 2, 3, RAC Attack! Respiratory Failure: Definition and Sequencing Guidelines
William Haik, MD, FCCP, CDIP
This session includes the evolving definitions of sepsis and acute respiratory failure, including calculation of P/F ratio. It includes audience interaction as well as strategies for preventing adverse RAC determinations.
TRACK 2: MANAGEMENT AND LEADERSHIP
Leveraging the EMR to Enhance CDI
Rishi R. Bakshi, DO, MS, BS
This presentation describes how a large academic medical center leveraged the EMR to enhance CDI. It describes how solutions can be built into provider documentation workflow in the EMR for primary capture of diagnoses, allowing for sustainable improvement and minimal re-training of providers.
TRACK 3: OUTPATIENT AND RISK ADJUSTMENT
Outpatient CDI: The Marriage of MACRA and HCCs
Marion G. Kruse, RN, MBA
Wondering what MACRA, HCCs, and RAF are, and their relationship to outpatient documentation? Tired of hearing all the rhetoric and none of the solutions? This session describes how to leverage your current technology, data, and institutional knowledge to improve physician workflow and drive an effective and efficient outpatient CDI program.
TRACK 4: QUALITY AND REGULATORY
ACDIS Advisory Board Panel: The Past, Present, and Future of CDI
Join this session with representatives of the ACDIS Advisory Board as they offer an insider's look at the CDI profession, including where it stands and how it must evolve. Membership survey results will be shared. The session will also include a look at how ACDIS is helping to shape the profession through the development of best practices.
TRACK 5: CDI EXPANSION
Toddling Into a Playdate With Pediatric Outpatient CDI
Lisa M. Adkins, MSN, RN, CPNP, CRCR, CPHM; Valerie A. Bica, BSN, RN
Are you a pediatric hospital faced with the uncertainty of ACO involvement and increased denials from payers for "non-specific codes"? Learn how Nemours/A.I. DuPont Hospital for Children in Wilmington, Delaware, has identified a way to begin outpatient reviews with pediatric/NICU providers.

2:45 P.M.—3:45 P.M.
Networking break
Exhibit Hall

3:45 P.M.—4:45 P.M.
BREAKOUT SESSIONS (choose 1 of 5)

TRACK 1: CLINICAL AND CODING
CDI and the Digestive System: Avoid Documentation Dyspepsia
Drew Siegel, MD, MS HIM, CCDS, CPC
This session provides an overview of GI and liver diseases frequently underdocumented, including inflammatory bowel disease, ulcerative colitis, Crohn's disease, gastric and duodenal ulcers, acute pancreatitis, and more. Examples of queries and impact on accurate ICD-10 coding are provided.
TRACK 2: MANAGEMENT AND LEADERSHIP
From Soup to Nuts: Bringing Your Physician Advisor Program to Life
James P. Fee, MD, CCS, CCDS; Michael D. Teague, MD, SFHM, CCDS
This session features a case study of a successful development of a physician advisor program, which includes selecting the most appropriate individual, comprehensive education, and mentoring. Presenters share successes and challenges of true physician integration into CDI.
TRACK 3: OUTPATIENT AND RISK ADJUSTMENT
The Post-Acute Care Setting: Integrating CDI Into Multiple Outpatient Settings
Kathryn DeVault, MSL, RHIA, CCS, CCS-P, FAHIMA; Beth Wolf, MD, CCDS, CPC
This session will examine specific outpatient settings such as home health, hospice, outpatient infusion centers, and clinics with employed providers, each with inter-related requirements for documentation, coding, and billing. Attendees will receive tools to determine the best course of action for establishing outpatient CDI for multiple outpatient settings.
TRACK 4: QUALITY AND REGULATORY
A Breakdown of the AHIMA Clinical Validation Brief
Tammy Combs, RN, MSN, CDIP, CCS, CDIP; Melanie Endicott, MBA/HCM, RHIA, CHDA, CDIP, CCS, CCS-P
Clinical validation can be a challenging task for both CDI and coding professionals. The 2016 AHIMA practice brief "Clinical Validation: The Next Level of CDI" adds some clarity on this topic. This presentation walks attendees through this practice brief to answer questions and provide guidance.
TRACK 5: CDI EXPANSION
CDI in Obstetrics and Gynecology: A Road Map to Program Development and Success
Beverly R. Lambert, RN, BSN; Jeff Morris, RN, BSN, CCDS
The presentation will show The University of South Alabama Children's and Women's Hospital's road map to successful program development and maintenance. Attendees will learn key areas for assessment prior to program implementation, common diagnoses often overlooked or needing greater specificity in obstetrics and gynecology, the impact of diagnoses with greater specificity on MS and APR-DRGs, and tips for provider education and engagement.

4:45 P.M.
Adjourn

---
MAIN CONFERENCE | DAY 2—THURSDAY, MAY 11
7:00 A.M.—8:00 A.M.
Continental breakfast
Exhibit Hall
8:00 A.M.—9:00 A.M.
KEYNOTE SESSION: Healthcare, Remixed
Zubin Damania, MD
Zubin Damania, aka., Youtube sensation ZDoggMD, delves into the ethical challenges of delivering compassionate health care in our severely dysfunctional medical system, while proposing collaborative ways to revitalize it. He examines, through humor and storytelling, the hope that the future of medicine is a bright one provided that all of us work together for the common goal.

9:15 A.M.—10:15 A.M.
BREAKOUT SESSIONS (choose 1 of 5)

TRACK 1: CLINICAL AND CODING
Getting to the Heart of Accurately Defining Cardiac Ischemic Syndromes
Christopher M. Huff, MD; Garry L. Huff, MD, CCS, CCDS
This session is presented by two physicians, including a board-certified cardiologist who completed a fellowship in advanced interventional cardiology at The Cleveland Clinic. The two will discuss CDI strategies to recognize and resolve communication gaps between physician terminology and ICD-10-CM as it pertains to acute myocardial infarction.
TRACK 2: MANAGEMENT AND LEADERSHIP
Remote CDI: A Panel Discussion
Lara M. Faustino, RN, BSN, CCDS; Kara Masucci, RN, MSN, CCDS; Rebecca R. Willcutt, RN, BSN, CCS, CCDS, CDIP
This session includes a panel discussion by CDI management and staff at Boston Medical Center and Cooper University Hospital. A 100% remote and a hybrid model will be discussed.
TRACK 3: OUTPATIENT AND RISK ADJUSTMENT
Ambulatory CDI: The New Horizon
Mary S. Alvarado, MD; Andrea Benzing, CPC; Jennifer M. Conroy, BSN, RN
This session is presented by Gundersen Health System's CDI ambulatory physician leader, also a practicing OB/GYN staff physician with firsthand knowledge of the multitude of challenges facing a busy ambulatory medical and surgical provider. The focus of Gundersen's program is on provider engagement and documentation of quality of care.
TRACK 4: QUALITY AND REGULATORY
Denials Management/Appeals: An ALJ's Perspective
Alicia Kutzer, BS, Esq. LLM
Hear from an Administrative Law Judge (ALJ) and former QIC employee who was integral in developing training materials and presentations for proper adjudication of Medicare appeals, and defended claim denials at the reconsideration and ALJ levels of appeal.
TRACK 5: CDI EXPANSION
Out of the Sandbox: Congenital Anomalies and Syndromes
Karen L. Bridgeman, MSN, RN, CCDS
Understanding the facets related to coding and documentation of congenital anomalies, chromosomal malformations, and syndromes can be a challenge. This session will examine various congenital anomalies with a focus on documentation tips to assist the CDI specialist in appropriate ICD-10 code assignment.

10:15 A.M.—11:15 A.M.
Networking break
Exhibit Hall

11:15 A.M.—12:15 P.M.
BREAKOUT SESSIONS (choose 1 of 5)

TRACK 1: CLINICAL AND CODING
Clinical and Coding Conundrums
Michael D. Teague, MD, SFHM, CCDS
Hear from a physician in the provider setting as he presents case studies on the difficult coding/clinical intersections of conditions like functional quadriplegia, complex pneumonia, MI, and severe malnutrition.
TRACK 2: MANAGEMENT AND LEADERSHIP
Auditing CDI Staff: Developing a CDI Quality Improvement Program at Cedars-Sinai Medical Center
Janie Gafford, RN, BSN, CCDS, CDIP; Susan Tiffany, RN, CCDS
This presentation discusses how the Cedars-Sinai Medical Center implemented a quality improvement (QI) program to enhance its CDI program. Processes and challenges as well as tools, time frames, and sample sizes are discussed.
TRACK 3: OUTPATIENT AND RISK ADJUSTMENT
Risk Adjustment in the Inpatient Setting
Mark N. Dominesey, RN, BSN, MBA, CCDS, CDIP, CHTS-CP
Physicians often struggle with determining which risk reduction methodology they should employ with their patient population. This session teaches how CDI professionals can assist hospitals and providers by focusing on applicable diagnoses to reduce hospital and physician exposure penalties associated with pay-for-performance reimbursement reform.
TRACK 4: QUALITY AND REGULATORY
Medicare Regulation Update: Practical Application for CDI Professionals
Ronald L. Hirsch, MD, FACP, CHCQM-PHYADV
While case management and utilization review staff are typically charged with implementing Medicare regulations, CDI professionals can play a key role in ensuring their hospital's regulatory compliance. This session includes regulations pertinent to CDI with practical application to the CDI professional.
TRACK 5: CDI EXPANSION
Little Kids: Big (Complicated) Hearts
Leah N. Savage, RN, MSN, CCDS
Congenital heart diseases (CHD) are complex. The procedures to treat CHD are even more complicated, and ICD-10 added an even thicker layer of difficulty. This session is intended to give the learner a clearer understanding of CHD and the procedures performed to treat them.

12:15 P.M.—1:45 P.M.
Lunch (provided)
Exhibit Hall

1:45 P.M.—2:45 P.M.
BREAKOUT SESSIONS (choose 1 of 5)

TRACK 1: CLINICAL AND CODING
Anatomy of a Surgical Note: A CSI Analysis of Operative Notes Gone Bad
Frances Frank, MBA, MSN, HCM, RN, CPHQ; Cheryl M. Manchenton, RN, BSN, CCDS, CPHM
Without HIM and CDI involvement in creating or reviewing surgical templates, key components of the procedure may not be captured or captured correctly. This session will be presented as a "murder scene" with examination of the "body," CDI evidence collection, and a mock trial with witnesses for the defense and prosecution, culminating in a final "verdict."
TRACK 2: MANAGEMENT AND LEADERSHIP
Cracking the Code for Clinical Documentation Excellence: Training New CDI Specialists Using the Criterion Referenced Instruction Method
Natalie Esquibel, MS, BSN, RN, CCDS; Carrie E. Willmer, BS, BSN, RN, CCDS, CDIP
This session describes how to train CDSs and break down specific concepts to help them understand the big picture of CDI. It provides insight on how to measure the growth and success of a new CDS during the orientation period and how to address a lack of growth and success amongst your new staff.
TRACK 3: PHYSICIAN ENGAGEMENT
Using Metrics to Strengthen Relationships Between CDI Specialists and Physicians
Zachary S. Fainman, MD; Rebecca Hernandez, BSN, RN
This session includes Advocate Lutheran General Hospital's successful approach to building and strengthening its CDS and physician relations through data driven education. This session will include a review of tools and metrics utilized in the beginning of our program to present day, discussing the elements in the healthcare industry as well as within its organization driving the need for process improvement at the individual physician level.
TRACK 4: QUALITY AND REGULATORY
The Barbarians at Your Gates: Understanding How Recovery Auditors Work and How to Defend Against Them
Trey La Charité, MD, FACP, SFHM, CCDS
Got denials? This session will address the increasing volume of DRG-validation denials many facilities are currently experiencing. It will systematically review the known strategies utilized by Recovery Auditors to issue denials against your facility, including those that are ICD coding guideline based and those that are clinically based.
TRACK 5: CDI EXPANSION
Why You Need an Educator
Melissa Maguire, BSN, RN-BC
CDI educator is a new role with responsibilities that include specialized education of CDI staff and clinicians. Attendees will hear from an educator and be able to identify the role of a dedicated educator and the value this position brings to their organization.

2:45 P.M.—3:45 P.M.
Networking break
Exhibit Hall

3:45 P.M.—4:45 P.M.
BREAKOUT SESSIONS (choose 1 of 5)

TRACK 1: CLINICAL AND CODING
Query for Success: Tips, Techniques, and Strategies to Ensure Physician Engagement and Reduce Risk
Sheila M. Duhon, MBA, RN, CCDS, A-CCRN; Patricia Ann Fountain, BS, RN, MBA, CCDS
This session describes how to translate CDI skills and clinical expertise to the process of physician query. It includes best practices for writing queries using the "four legged stool" approach and how to speak the physician's language.
TRACK 2: MANAGEMENT AND LEADERSHIP
ACDIS Family Feud: CDI-Coding Edition
Shannon E. McCall, RHIA, CCS, CCS-P, CPC, CPC-I, CEMC, CRC, CCDS; Laurie Prescott, RN, MSN, CCDS, CDIP, CRC
Presenters lead their "families" in a lighthearted review of coding guidelines related to sequencing, principal diagnosis selection, and clinical indicators related to diagnoses. The Family Feud game allows for two family teams to compete in answering the survey questions.
TRACK 3: PHYSICIAN ENGAGEMENT
Measuring Clinician Engagement: The Journey to Developing a Valid and Reliable Survey Instrument
Nicole F. Draper, RN, BN, MHA, DH-C
Attendees will be inspired to develop or adopt the validated and reliable survey instrument showcased during this presentation to assess clinician engagement in their CDI program. Data and results will be shared. This instrument is in development with two academics supervising the presenter's doctoral studies.
TRACK 4: QUALITY AND REGULATORY
Leveraging CDI to Improve Performance Under Alternative Payment Model (APM) Methodology
Cheryl Ericson, MS, RN, CCDS, CDIP; Wayne Little, CPA; Michelle M. Wieczorek, RN, RHIT, CPHQ
This session will provide an overview of "bundled payments," i.e., episode payment models, and incorporate strategies for CDI efforts for those organizations seeking to minimize the impact of poor documentation on performance. Examples based on the risk adjustment methodology for the comprehensive care for joint replacement (CJR) model will be discussed as well as how to locate resources to better understand future measures.
TRACK 5: CDI EXPANSION
Under What Conditions: Understanding 44 and W2
Debbie Mackaman, RHIA, CPCO, CCDS
When the attending physician orders an inpatient admission and the stay does not meet Medicare's requirements for Part A payment, a hospital may have the option to bill for its services under Part B. Timing is everything when it comes to the correct application of condition codes 44 and W2, and the CDI specialist can play an instrumental role in capturing the necessary documentation.

4:45 P.M.
Adjourn
---
MAIN CONFERENCE | DAY 3—FRIDAY, MAY 12
7:00 A.M.—8:00 A.M.
Continental breakfast
Exhibit Hall
8:00 A.M.—9:00 A.M.
BREAKOUT SESSIONS (choose 1 of 5)

TRACK 1: CLINICAL AND CODING
General Surgery Review: Decoding Operative Reports
Lynn C. Ashton, MS, CCS, CCS-P, CCDS, CPMA, CRC; Adriane Martin, DO, CCDS
This session will cover common surgical procedures including Roux-en-Y gastric bypass, low anterior resection, Hartman's procedure, lymph node dissection, skin grafts/advancement flaps, and tunneled catheter insertion/port insertion. Pertinent anatomy, basic steps of the procedure, and portions which are inherent to the procedure will be discussed as well as PCS query considerations.
TRACK 2: MANAGEMENT AND LEADERSHIP
Can Analytics Offer CDI Returns? How to Drill Down Into Your Data
Amy Czahor, RHIT, CDIP, CCS; Angela Franceschi, RN, BA/BS
Today's CDI directors must be able to immediately identify the root cause of CDI program disparities and query rate fluctuations. Data is the answer. Join this session to explore how one large, multi-hospital health system is using embedded clinical analytics to monitor program efficiency, measure query effectiveness and analyze quality data performance—including bundled payment outcomes.
TRACK 3: PHYSICIAN ENGAGEMENT
Effective Strategies for Teaching and Supervising Resident Clinical Documentation
Joseph A. Cristiano, MD; Tamara A. Hicks, RN, BSN, MHA, CCS, CCDS, ACM-
This session informs CDI and leadership on differences in clinical medicine in the academic environment and how to stimulate collaboration, efficiency, and educational partnership in this setting. The session will be presented jointly by a faculty physician involved in medical education co-led by an experienced leader in a large and successful CDI program.
TRACK 4: QUALITY AND REGULATORY
Let's Play APR-DRG!
Candace Blankenship, BSN, RN, CCDS; Deborah Neville, RHIA
The Maryland ACDIS chapter along with Elsevier invite you to learn more about the APR-DRG coding system. Join us to learn what secondary diagnoses impact the common APR-DRGs of CHF, CVA, COPD, AMI, and pneumonia for quality scoring and relative weight.
TRACK 5: CDI EXPANSION
All About the Babies! Neonatal Query Opportunities
Cheryll A. Rogers, RHIA, CDIP, CCDS, CCS, CTR
This session will include an overview of neonatal clinical concepts and coding guidelines, with case example discussion and compliant query formulation. This session will additionally include details on disease process and code assignment of common neonatal conditions as well as congenital malformations.

9:15 A.M.—10:15 A.M.
BREAKOUT SESSIONS (choose 1 of 5)

TRACK 1: CLINICAL AND CODING
Targeted DRG Reviews to Optimize Documentation, Coding, Metrics, and Reimbursement
Erica E. Remer, MD, FACEP, CCDS
This session will walk the CDI specialist or physician advisor through the steps to select high-yield DRGs, analysis methodology to recoup lost revenue, and case-based examples to provide feedback and education for the medical staff.
TRACK 2: MANAGEMENT AND LEADERSHIP
Capturing Accurate Documentation Through Participation in Interdisciplinary Rounds: A Healthcare System Initiative
Kay M. Blue, RN, BSN, CCDS, ACM; Holley P. Pegram, RN, MSN, CCM; Sandie R. Pressley, BSN, RN
This discussion with CDI and quality leadership from Carolinas Healthcare System describes how CDI specialist participation in interdisciplinary rounds incorporates CDI specialists as part of the clinical team, impacts documentation and query response time, and improves face-to-face interaction with providers by providing an opportunity for frequent education.
TRACK 3: PHYSICIAN ENGAGEMENT
The Brains Behind a Relationship-Based CDI Program: Achieving Physician Collaboration and Buy-In at the University of Vermont Medical Center
Claudia E. Baker, RN, CPHQ, CDIP, CCDS; Kellie B. Halsted, MSN, MHA, RN, CCM; John A. Poulin, RN, BSN
This session will examine one academic medical center's implementation of a "relationship-based" CDI program, helping attendees with those elements that affect provider collaboration and buy-in, the elements of the SCARF model and how it can foster provider collaboration and buy-in, and other opportunities to overcome barriers to provider collaboration.
TRACK 4: QUALITY AND REGULATORY
Hospital Value-Based Purchasing: Documentation Opportunities for CDI
Sharme Brodie, RN, CCDS
CDI programs can no longer afford to remain focused on simple CC/MCC capture; they need to understand how the Hospital Value-Based Purchasing (HVBP) Program works and what documentation risks hospitals face under this increasingly important payment methodology. This session provides an in-depth look at HVBP to ensure your CDI program is focusing on the right measures.
TRACK 5: CDI EXPANSION
A New Documentation Frontier: Expanding CDI to the Outpatient Observation Setting
Seth Kirschner; Lori Sackela, RN, CCM, CCDS
Mount Carmel Health System successfully implemented one of the nation's first observation CDI programs. Attendees will learn how in addition to reducing observation patient length of stay and supporting appropriate patient status, the program resulted in significant financial benefit for Mount Carmel.

10:15 A.M.—11:00 A.M.
Networking break
Exhibit Hall

11:00 A.M.—12:00 P.M.
BREAKOUT SESSIONS (choose 1 of 5)

TRACK 1: CLINICAL AND CODING
Compliant Strategies for Unsupported Diagnoses
Susan Haley, AAS, RHIT, CCS, CCDS; Patricia Nemeth, RN, BSN, CCDS, CCS
CDI provides a crucial link to assist in clinical validation of the documented diagnosis to support compliant coding. This session describes conditions that are targeted due to a lack of clinical support and strategies to address the conflict between the diagnosis and clinical indicators.
TRACK 2: MANAGEMENT AND LEADERSHIP
Building a Successful Mentorship: Tips for the Mentor and Mentee
Karen L. Bridgeman, MSN, RN, CCDS; Claudine Hutchinson, BSN, RN
While experienced CDI specialists are hard to find, developing a mentorship to assist a new or inexperienced CDI specialist can be key for developing and sustaining a successful CDI specialist. This session provides tips from both a mentor and a mentee on the benefits of mentoring, as well as how to develop a successful mentorship.
TRACK 3: PHYSICIAN ENGAGEMENT
Playing to Win: How to Engage Physicians in CDI
Nicole Fox, MD, MPH, FACS, CPE
Delivered by a practicing surgeon and medical director of a vibrant CDI program, this session will provide an overview of what it takes to build a "physician friendly" CDI program, engage physicians actively in the process of documentation improvement, and ultimately expand the role of CDI in your organization. Participants receive proven strategies to deal with difficult physicians, make education relevant and effective, and secure administrative support.
TRACK 4: QUALITY AND REGULATORY
CDI and Quality: A Team-Based Approach for PSI Management
Niti Armistead, MD, FACP; Vaughn M. Matacale, MD
Vidant Health has created a PSI team with representation from coding, CDI, physician advisors, quality, and medical staff leaders. Learn how the team composition evolved, the role of each member, and how PSIs are reviewed from all aspects by one team—and how its work dropped the facility's PSI rates.
TRACK 5: CDI EXPANSION
The Multitasking CDI Specialist in an Ever-Changing World: Work Smarter, Not Harder
Laurie A. Morelle, MS, RN, CCDS; Aimee Van Balen, RN, BSN, CCDS
Don't be overwhelmed by incorporating the many complex reviews: mortality, HACs/PSIs, LOS, audit proofing. Come and learn how to balance your CDI responsibilities like an expert.

12:00 P.M.
Adjourn

*Agendas subject to change
Learning Objectives
At the conclusion of the 2017 ACDIS Conference, you will be able to:
Develop strategies to improve physician participation in CDI programs
Leverage and improve electronic health records and computer-assisted coding/query programs to strengthen CDI reviews
Establish techniques for reviewing operative reports and ensuring accurate ICD-10-PCS code assignment
Modify existing CDI programs to include review of outpatient documentation and risk-adjusted methodologies such as HCCs
Incorporate Patient Safety Indicators, hospital-acquired conditions, and present on admission indicators into traditional CDI reviews
Design specialty-based CDI physician education for surgeons, residents, and general medicine
Apply health reform changes in the Hospital Value-Based Purchasing Program, MACRA, and the Hospital Readmissions Reduction Program to CDI reviews
Incorporate CDI data to track and report program progress and drive improvements
Develop strategies for conducting health record reviews of pediatric patients
Identify and strengthen at-risk diagnoses and DRGs subject to clinical validation denials and downgrades
Incorporate medical necessity/patient status reviews into CDI practice
Recognize compliance risks in the query process, including unsupported diagnoses
Develop additional opportunities for staff, including remote CDI staffing opportunities and career ladders
Explain the latest clinical definitions of acute kidney injury, sepsis, and respiratory failure and utilize them in health record reviews
Identify opportunities to revitalize stagnant CDI programs/expand the reach of mature CDI programs
Continuing Education
Association of Clinical Documentation Improvement Specialists (ACDIS) (CCDS)
This program has been approved for 13 continuing education units towards fulfilling the requirements of the Certified Clinical Documentation Specialist (CCDS) certification, offered as a service of the Association of Clinical Documentation Improvement Specialists (ACDIS).
American Nurses Credentialing Center (ANCC)
HCPro is accredited as a provider of continuing nursing education by the American Nurses Credentialing Center's Commission on Accreditation. 
This educational activity for 13 nursing contact hours is provided by HCPro.
California Board of Registered Nursing
HCPro is approved by the California Board of Registered Nursing to provide 15.6 nursing contact hours. California BRN Provider #CEP 14494.
Accreditation Council for Continuing Medical Education (ACCME)
HCPro is accredited by the Accreditation Council for Continuing Medical Education (ACCME) to provide continuing medical education for physicians.
HCPro designates this educational activity for a maximum of 13 AMA PRA Category 1 CreditsTM. Physicians should only claim credit commensurate with the extent of their participation in the activity.
Commission for Case Manager Certification (CCMC)
This program has been submitted to the Commission for Case Manager Certification to provide continuing education credit to CCM board certified case managers.
National Association of Healthcare Quality (NAHQ)
This activity has been submitted to the National Association for Healthcare Quality for CPHQ CE credit.

Disclosure Statement:
HCPro has confirmed that none of the faculty/presenters, planners, or contributors have any relevant financial relationships to disclose related to the content of this educational activity.
Pricing
ACDIS members get $100 off the base retail price of $1,005. Call 615-724-7213 to receive your exclusive discount.
ACDIS members: $905
Non-members: $1,005
Register four attendees and the fifth attendee is free!*
*If you are an ACDIS member, you can register four attendees and send the fifth attendee for free for a total team price of $3,620.
*If you are not an ACDIS member, you can register four attendees and send the fifth attendee for free for a total price of $4,020.
Have more than five attendees?
Please call 615-724-7213 to register your team for special group pricing.
Interested in becoming an ACDIS member? Click here to learn more!
2017 ACDIS Conference: Hotel
Book your hotel room by April 12, 2017 and get a special Room Rate of $169, plus $30 daily resort fee (tax & fees not included).
The daily Resort Fee of $30.00 includes:
Access to Fitness Center
Wi-Fi
Daily Newspaper Available for Pick up
Local and Toll Free Numbered Calls
Limited Business Services such as Notary and Boarding Pass Printing


MGM Grand
3799 South Las Vegas Boulevard
Las Vegas, NV 89109
Discounted Room Rate: $169 (tax & fees not included)
Reservations: 877-880-0880 I 702-891-7777
Or book your room online here.
If calling to make your reservation, please mention "ACDIS" to receive the discounted rate.
Sponsor/Exhibit
Interested in becoming a Sponsor/Exhibitor?
For more information on sponsorship opportunities, contact Carrie Dry at 630-235-2745 or email cdry@hcpro.com.
*Note:
National Travel Associates has been contacting ACDIS Exhibitors to try and sell Las Vegas hotel rooms over our ACDIS May 2017 event dates, and may also try to get you to re-book your hotel reservations through them if you have already secured your hotel room reservations.
Please note that neither ACDIS nor HCPro has any affiliation with National Travel Associates or any other travel assistance provider, and they did not receive any contact information from us.
Click on the hotel tab for official hotel information we have contracted at MGM Grand across the 10th Annual ACDIS Conference dates of May 9-12, 2017. Rooms should be booked directly with the hotel.